Tooele woman, instructor die in Nephi skydiving accident
August 11, 2017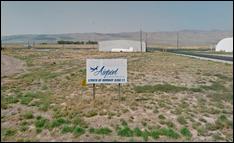 NEPHI — A Tooele woman and her instructor died after their parachutes apparently did not open during a skydiving jump Thursday evening, police said.
Authorities said Wendi Gabaldon, 41, of Tooele, and skydiving instructor Serena Whelchel, 35, of California, died in the accident.
Emergency crews responded to a report of the accident near the Nephi Municipal Airport shortly before 7:20 p.m., Nephi Police Chief Michael Morgan said.
Morgan said the skydivers jumped from a Cessna 182 plane owned by Skydive the Wasatch based in Nephi. The women were performing a recreational tandem jump when their parachutes apparently failed, he added.
The women were taken to Central Valley Medical Center where they died from injuries suffered from the fall.
The accident remains under investigation. A spokesman for the Federal Aviation Administration said the FAA investigates civilian skydiving accidents and, in tandem jumps, look into credentials of instructors and other variables.
Skydive the Wasatch issued a statement Friday afternoon noting that its personnel is cooperating with authorities in the investigation.
"Our sincerest condolences go out to both families," the company added.
A GoFundMe page* was created to help the Gabaldon family with upcoming funeral expenses.
---
*KSL.com does not assure that the money deposited to the account will be applied for the benefit of the persons named as beneficiaries. If you are considering a deposit to the account, you should consult your own advisors and otherwise proceed at your own risk.