SALT LAKE CITY — When Dinny Trabert saw an unfamiliar international number on her phone, she knew something was wrong.
Her husband had been traveling with a friend to heli-ski in the subarctic conditions of far eastern Russia on the Kamchatka Peninsula. The friend told her on the phone there were "problems with the helicopter," and Mike Trabert — an elite athlete and son of world tennis champion Tony Trabert — was hurt.
"My heart just sank," Dinny Trabert said. "At that point, I needed all the details."
The Vityaz-Aero chartered Mi-8 helicopter dropping the group off at the snowy Mutnovsky volcano had malfunctioned and crashed upon landing, she said. The large aircraft carrying 16 people and supplies rolled, throwing two people out of the helicopter and dislodging local tennis pro Mike Trabert, who was hit in the head by a large cooler chest.
"They believe that's how he broke his neck," Dinny Trabert said.
Getting details of the crash and its aftermath has been difficult, she said, given that her husband is in a very remote part of Russia and not many people there speak English.
The family didn't even know what hospital Mike Trabert, 60, had been taken to, except that it was later reported in Russian media.
A Russian and a Frenchman were also injured in the crash, and all three were taken to Kamchatka's Lukashevsky Regional Hospital for treatment. The Far East Transport prosecutor's office is investigating the crash.
"The fact he's OK is a miracle," said Mike Trabert's sister, Brooke Trabert.
She said her brother, "an extreme athlete," had to climb out of the other side of the helicopter with no support for his neck. The injured were then picked up by another helicopter and taken to ambulances on the ground.
"He's amazing," Brooke Trabert said. "We joke and call him a freak of nature. He's in amazing shape, and we all know that will definitely help him."
Mike Trabert's perseverance isn't surprising to Rick Foulger, a friend and colleague at the Salt Lake Tennis and Health Club, where Mike Trabert works as manager of the tennis program. Foulger said he's "never met anybody quite like Mike."
"Mike really cares about people," he said. "He's a really great, great guy."
The hundreds of tennis students Mike Trabert has taught and played with locally and across the nation can probably attest to that, Foulger added.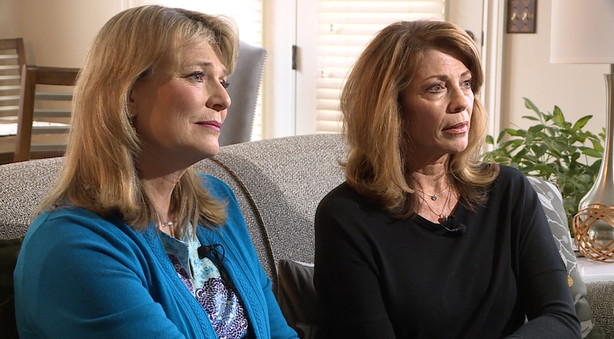 "My greatest hope is that we get him home, and I really hope that it doesn't impact the way he lives," he said. "He really loves doing what he does and being active."
Mike Trabert has been heli-skiing in remote areas of different countries for the past 14 years. It's something he looks forward to every year, Dinny Trabert said, and because he's an "expert skier," she's only ever worried about avalanches and accidents involving trees.
"I never for a minute thought that a helicopter would be what he had trouble with," Dinny Trabert said, adding that she's relieved it didn't turn out worse.
"It really could have been so bad," she said. "We just feel grateful he's alive, that he's not paralyzed. We just need to get him home."
The family is working on securing specialized medical transport for Mike Trabert, who likely suffered a broken neck and two broken ribs, and must stay flat on his back for the trip home. Estimated cost for the service, which isn't covered by their insurance plan, is more than $100,000.
"The conditions of the hospital there are kind of scary there, and with the communication problems, it's just been really hard," Dinny Trabert said. "We just need to get him home. We need to get him on American soil and being cared for by American doctors."
She jokes that the hardest part after getting him home will be keeping the active guy still so he can properly recover.
To donate to the family's efforts to bring Mike Trabert home, visit gofundme.com/miketrabert.*
---
*KSL.com does not assure that the money deposited to the account will be applied for the benefit of the persons named as beneficiaries. If you are considering a deposit to the account, you should consult your own advisors and otherwise proceed at your own risk.
Photos
0 Pending Comments
Sorry, we are not accepting new comments on this story, but if you have more to contribute please email
newstip@ksl.com
Showing of 27 comments
Sorry, we are not accepting new comments on this story, but if you have more to contribute please email
newstip@ksl.com